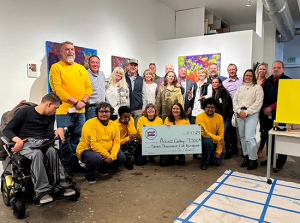 In February 2023, the Used Car Dealers Charity Fund of Colorado presented Access Gallery a check for $7,500. Every year these young artists create artwork for our Charity Gala, which we auction off to support them. In February, we found out one of their artists AJ was chosen by New Belgium Brewery to design the artwork for their t-shirts and glasses. Go to the New Belgium Brewery website to support the artists by ordering your t-shirts and glasses. We are honored to support this wonderful group for the ninth year.
---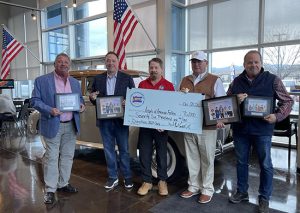 In January 2023, Angels of America's Fallen was honored to receive $76,000 from CIADA as part of the annual Gala held Nov. 12. "Angels of America's Fallen is very grateful to the Colorado Independent Automobile Dealers Association for this impactful donation," said Joe Lewis, CEO of Angels of America's Fallen. "CIADA's collective support through its network of independent dealers will go a long way in our ambitious efforts to enroll an additional 100 children of our fallen heroes by the end of 2023 for a total of 550 supported children. Our Angels program exists solely through the generous support from its community."
---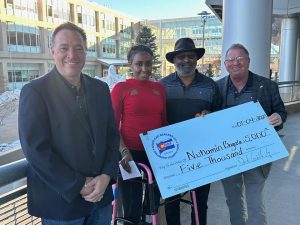 Nuhamin Bogale is a long distance runner who moved to Colorado for training. In April 2022 her training and schooling to become a nurse was abruptly interrupted when she was in accident with a hit and run driver. After eight days in ICU, doctors informed her she may never walk again. She has won 3 gold and 1 bronze medal competing in marathons and she refused to accept that outcome. She has made tremendous strides in her recovery and is now using a walker. Used Car Dealers Charity Fund of Colorado presented her with a $5,000 check to help pay bills, so she could concentrate on healing. Charity President Lindberg, CIADA President Tesfaye and CEO Cardella represented the Charity Fund donors.

---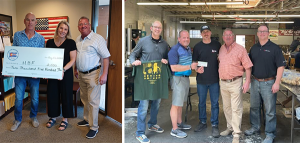 Used Car Dealers Charity Fund of Colorado continues helping people in need across Colorado. In May 2022, we helped the Homebuilders Foundation who uses their resources to make improvements to homes by installing wheelchair ramps-bathrooms-kitchens, for people who need help. We also donated to Sox Place whose mission it is to help guide homeless young adults to a path of improving their lives.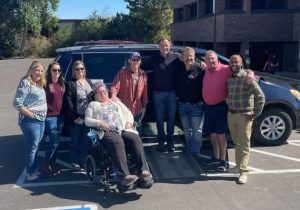 Used Car Dealers Charity Fund of Colorado was honored to be able to provide mobility for Shannon Mason and her family. This 2008 Honda Odyssey, modified to fit their needs, was donated by Carl Benham's family back to us, who received it from Kristin Bering's family after they too donated it back to us. Providing mobility for one family has now enabled three families the freedom of transportation. Tears of happiness and smiles of joy expressed the impact the Charity has on people's lives. Special thanks to board members Mike Whistance, Country Truck & Auto Sales, for reconditioning the van and Michelle Noblitt who was instrumental in helping this family. Attending the presentation is Michelle Noblitt, Monica Mason, Kathy Pike, Shannon Mason, Brennan Mason, John Lindberg, Mike Whistance, David Cardella and Jambo Woldyohanis.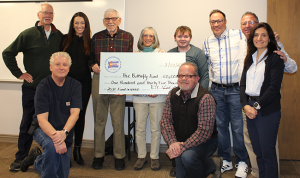 The Used Car Dealers Charity Fund of Colorado presents a $135,000 check, on behalf of the generous donors who contributed at the 2021 Charity Gala. The 2021 Fund A Need, The Butterfly Fund, was overwhelmed by the generous amount raised that evening and the outstanding job Dean Gunter did as the auctioneer explaining their mission to Gala attendees. The money will be used to help families with children afflicted with Epidermolysis Bullosa a debilitating disease with no known cure. They said this year's Camp Spirit, staffed by doctors and medical personnel who volunteered their time, was a huge success made possible by this donation and will help them continue their future work.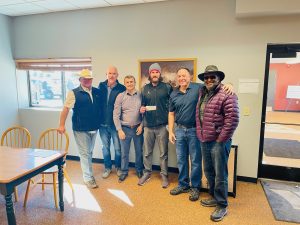 Board members of the Used Car Dealers Charity Fund of Colorado present Caleb Fender, who suffers with a rare form of MS and recently underwent brain surgery to remove a tumor, a $5,000 check to help him with expenses. Employed by Loveland Auto Auction in 2011, he worked his way up to become an integral part of their team. In 2020 when COVID hit, it forced him to stay home but his bills piled up. To help out, a dealer donated a Moped which sold for $5,500, which was then re-donated selling for $4,500 the second time. Another $2,0000 was raised by passing the hat among those present for a total of $17,000 for Caleb's peace of mind. You are in our prayers Caleb and you can overcome this setback!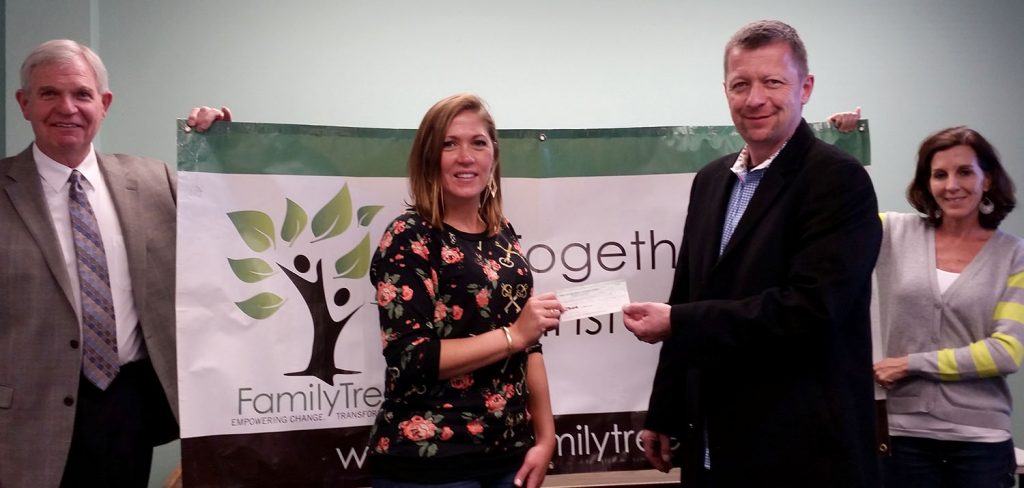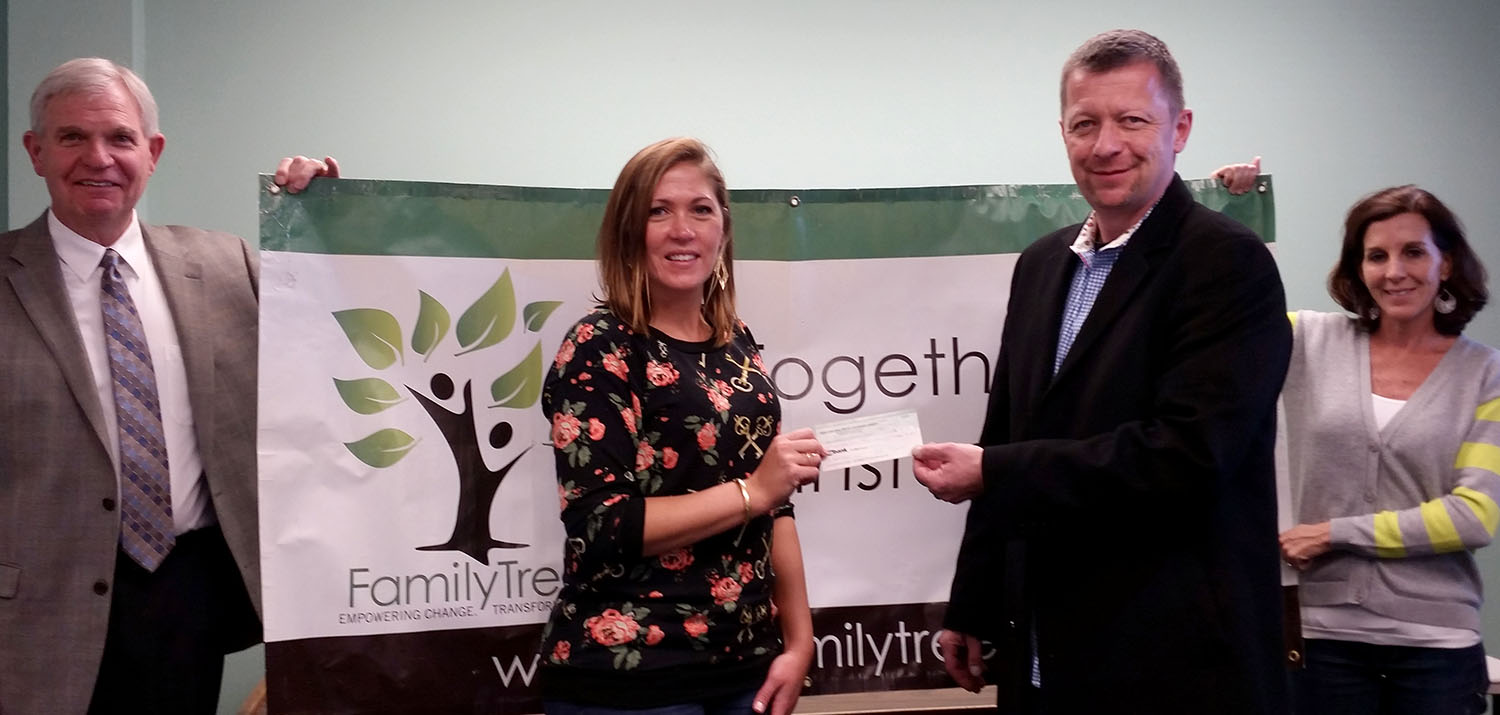 The CIADA Charity chooses a number of individual recipients, via application process, with whom we work to address specific needs. Recent recipients include:
Kim – Child with diabetes
Aurora – handicapped single mother with transportation
Cliff – stroke victim with custom wheelchair
Mark – helped family whose son was tragically murdered in robbery attempt
Charlie – motorized wheelchair
Metro Denver, Grand Junction, Montrose children toy drive